Profile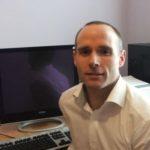 Noel Brick
Curriculum Vitae
Education

University of Limerick (BSc. 1993-1997), Ulster University (MSc. 2001-2003), Staffordshire University (MSc. 2015-2016). University of Limerick (PhD. 2012-2016).

Qualifications

BSc Sport and Exercise Science, MSc Sport Science, MSc Applied Sport and Exercise Psychology, PhD Sport and Exercise Psychology

Work History

Northern Regional College (1997-2014). Ulster University (2014-Present)

Current Job

Lecturer in Sport and Exercise Psychology at Ulster University

Employer
Favourite thing to do in my job: I love working with students. I also love the research side of my job, which mainly involves working with runners in an exercise lab.

About Me: Lecturer in Sport and Exercise Psychology and a keen long-distance runner

Read more

I live in Northern Ireland with my wife and our cat called Mo. I am a lecturer in sport and exercise psychology at Ulster University. I am also a keen runner, and have completed a lot of marathons and ultra-marathons (races longer than 26 miles!). Mostly I run for enjoyment and to help me cope a little better with the stresses of normal daily life.

When not running or working (which is not very often!) I love to read, mostly autobiographies about sports people, or books about sport science and sport psychology. I'm also a pretty good cook!

My Work: I study psychological aspects of endurance activity. I am interested in what people think about when they run, cycle, etc. and how this influences their performance

Read more

My work involves lecturing Undergraduate and Masters Psychology students on sport and exercise psychology. I also conduct research on endurance exercise performance. Typically, this involves asking runners what they think about and what they focus their attention on when running. We then try to learn what is important to help them perform better or to help make running feel easier. The best part of my job is meeting lots of interesting people. Actually, many days it feels more like a hobby than a job.

My Typical Day: A great thing about my job is the variety each day. I might have a lecture, meetings with other lecturers or students, I might have some runners in my lab for research testing, or I might have something to write up. It's all pretty varied.

Read more

I typically have a lecture twice or three days a week. Meetings are most days, and these can range from meetings about issues for students, meetings with students about their coursework or a project they are working on. Meetings with other staff are pretty boring, but important too! Finally, my research work is the most exciting thing about my job. I work with runners, and it is great to meet so many interesting people and get to do exciting research work with them

What I'd do with the prize money: I would host a talk for students interested in sport and exercise psychology. The talk would be all about how psychology can help athletes perform at their best. We would also talk about how exercise can help us to feel much better too.

Read more

So, this talk would be pretty broad and discuss the psychology of sport and exercise. It is a fascinating area and, in terms of science, a pretty new area. Many sports teams and performers now employ sport psychologists to help them perform better. This might be to help them cope with nervousness, for example, and to perform better in important events.

We would also discuss exercise psychology. A really interesting area I cover in my lectures is how exercise can help to improve our mood and help us to feel better. So we would talk about why it is important to keep active, no matter what that is; walking, running, or playing sports that you really enjoy. Each of these can have a positive impact on how you feel.

My Interview

How would you describe yourself in 3 words?

Active, approachable, helpful

What or who inspired you to follow your career?

My teachers at school were pretty inspirational, especially my Science/Maths teacher. Early in my lecturing career I often thought, "What would Mr Begley do in this situation?"

What was your favourite subject at school?

English! I loved writing when I was at school, and wrote lots of poems!

What did you want to be after you left school?

My ambition was to be a sports journalist! A careers guidance counsellor advised me to select a degree in a related area that kept my options open. I chose a BSc in Sport and Exercise Science and it took me on a very different career path. Looking back now, the advice of the careers guidance counsellor was excellent.

Were you ever in trouble at school?

Yes! But only one time that I can really remember.

If you weren't doing this job, what would you choose instead?

An actor.

Who is your favourite singer or band?

Freddie Mercury and Queen

What's your favourite food?

My home-made gluten free pizza

What is the most fun thing you've done?

Sky diving in New Zealand. I did it twice and it was incredible both times

If you had 3 wishes for yourself what would they be? - be honest!

To have perspective in life; to realise what is important. To be good to those that matter in my life, they are really important! And to be happy with knowing that I did my best.

Tell us a joke.

Two jokes: What do you call a blind dinosaur? DoYouThinkHeSaurus! What do you call a blind dinosaur's dog? DoYouThinkHeSaurus Rex!
---
---